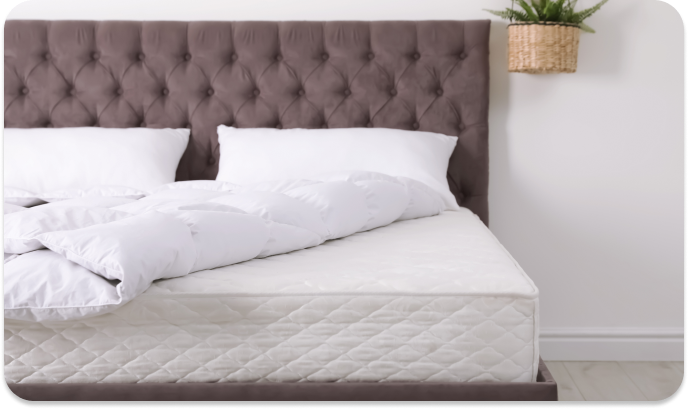 At Duroflex we strive to deliver the highest standard of quality to our customers. Our Comfort range of foams are a testament to this. Available in 4 variants , our comfort foams come with a luxurious soft finish and in-built pressure relief properties, that elevate the comfort level of your products.
Comfort Foams available in 4 types based on your specific needs
Visco Elastic Foam

Roll Foam

Latex Like Foam

Hyper Soft Foam
Visco Elastic Foam also known as Memory Foam is characterised by its slow recovery and excellent pressure relief properties. Our Visco elastic foams are available in varied densities.
Applications: Perfect for comfort layer in mattresses, mattress toppers, quilting, pillows and cervical pillows.
Available Density: 45D, 55D & 65D
This super versatile foam is best used for the quilting application in mattresses, garments and packaging industry. It's soft finish and high tensile strength makes this foam long lasting and resistant to stretching.
Available Density: 14D, 17D, 20D & 23D
Inspired by natural latex foam, our LLF or Latex Like Foam brings you the properties of latex at a much more affordable price. Highly porous and resilient like natural latex, this foam allows for air circulation keeping your products cool and germ free. Ideal as a comfort layer in mattresses and for upholstery.
Hypersoft foam is known for its outstanding durability and performance. Our brand of hyper soft foam, Mello can withstand an extended and intensive usage without stretching and breakage.
Application: Comfort Layer for mattresses and Seating.
Get in touch with us to know more about Comfort Foams
Get in touch with us to know more about Comfort Foams